Infusion Electrolyte Recharge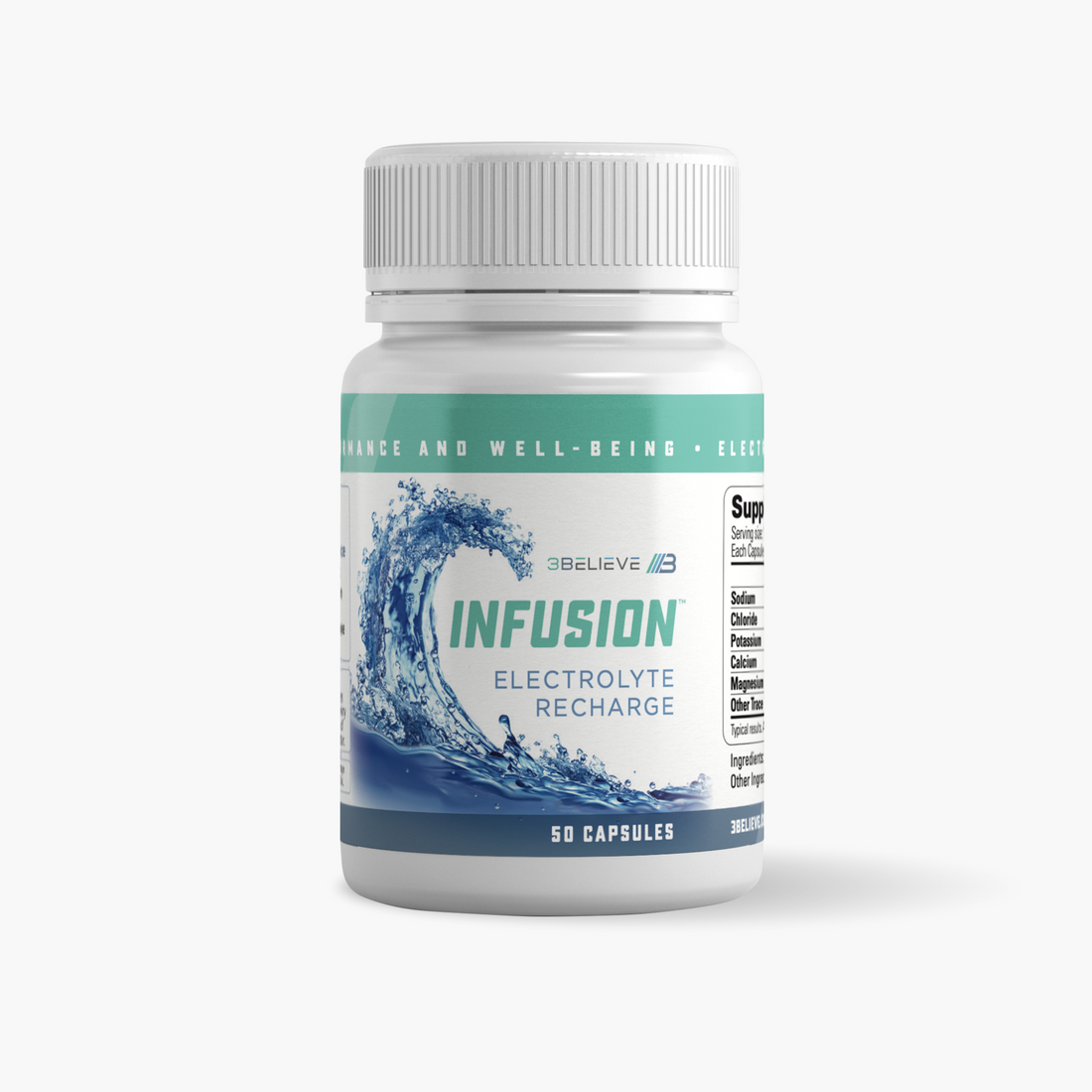 Infusion Electrolyte Recharge
INGREDIENTS: 100% Salt. Other Ingredients: 100% vegetable-based capsules.
This item is shipped to your frozen in order to maintain required temperature. We ship everything directly from our warehouse in Salt Lake City within 1 - 2 business days. You will receive a tracking number once an order has shipped.
It's like magic...
Did you know that when your mouth is dry and you're craving water that you have gone past thirty, and it is a sign of dehydration? The first pangs of hunger are actually thirst. So give your body what it needs and drink more water before you reach for food. Take your body weight and divide by 2 and that's how many ounces of water you should be drinking daily. But without sodium and trace minerals, drinking isn't enough, the water just pours through you…literally. Take 2 – 4 capsules of hydrate along with 12 oz. of water daily.