Block & Burn (Blocks Carbs)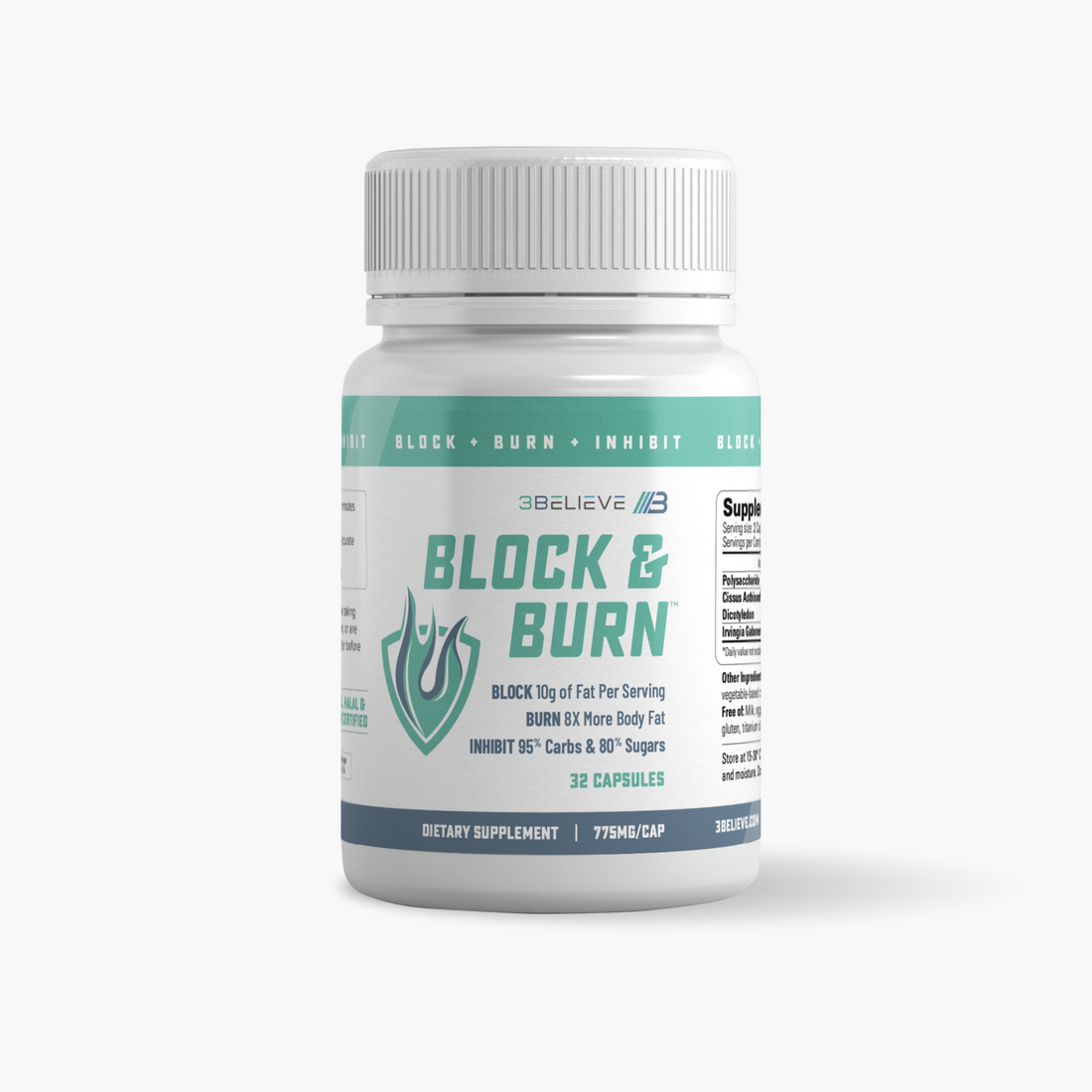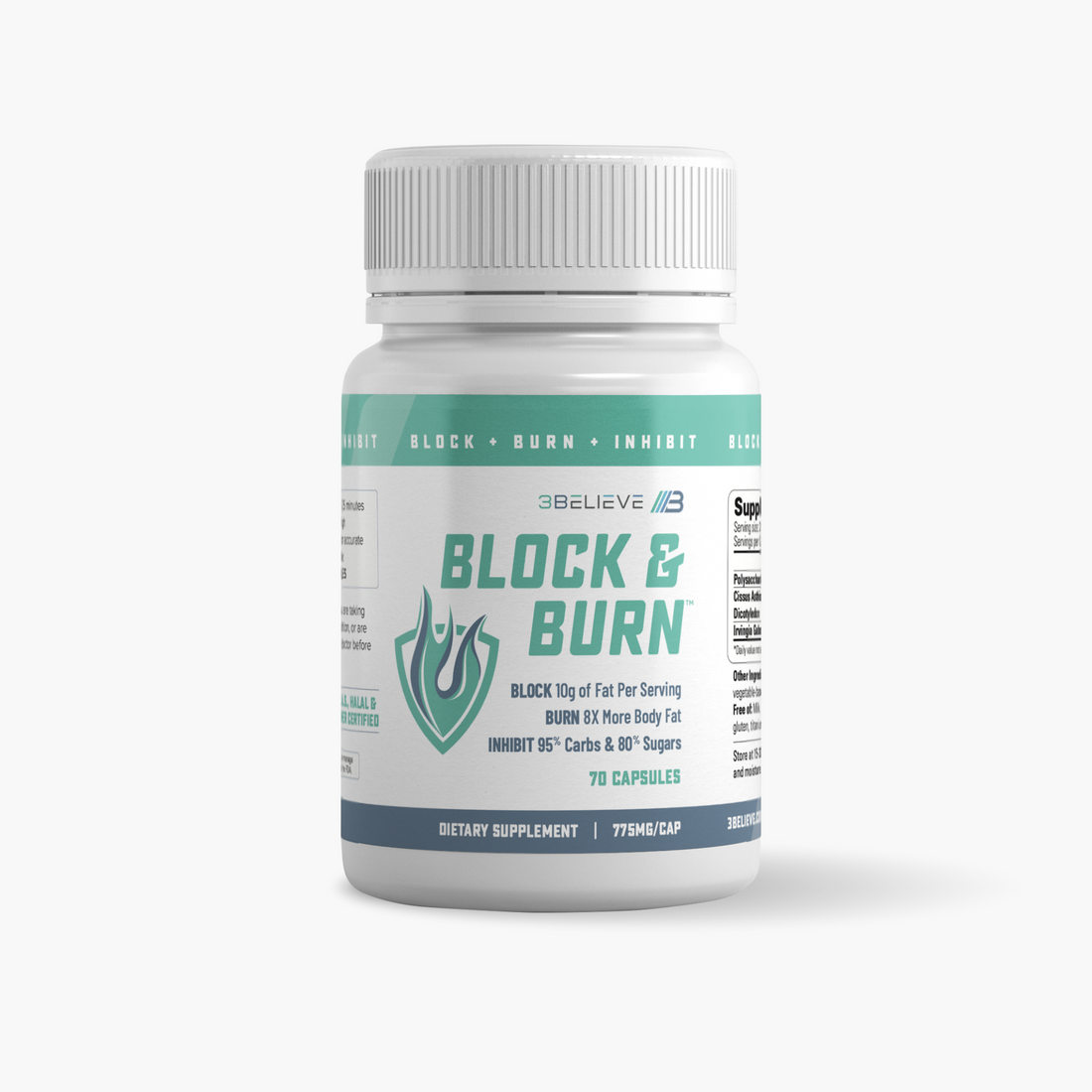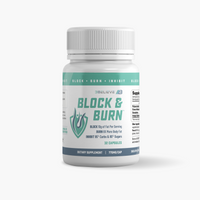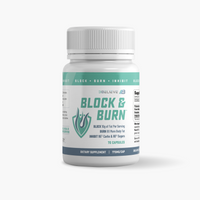 Block & Burn (Blocks Carbs)
The perfect partner in your weight-loss goals, Block and Burn can help you burn 8X more body fat than other leading brands. Plus it inhibits 95% carbs and 80% sugars, and can block 10g of Fat per serving. It's not just the usual metabolism boost, it actually blocks the carbs and fats in your meal so they're not digested, making weight loss that much easier
SUGGESTED USE: Take with water 25 minutes prior to working out or eating a high carbohydrate/fat content meal. For accurate dosage per meal, follow this guide:
FAT g ÷ 5 = NUMBER OF CAPSULES
WARNING: For adult use only. If you are taking medication, have a medical condition, or are nursing or pregnant, consult your doctor before taking this product.
100% All-natural
Non-GMO
G.R.A.S., HALAL & Kosher Certified
Manufactured in the USA
95% of Complex Carbs
80% of Simple Carbs (Sugars)
60% of Fat
This item is shipped to your frozen in order to maintain required temperature. We ship everything directly from our warehouse in Salt Lake City within 1 - 2 business days. You will receive a tracking number once an order has shipped.
It's like magic...
When you're eating something other than 3Believe foods, take Block & Burn 25 minutes before eating a high-carbohydrate or high-fat meal to help inhibit carbs and fats from being absorbed into your body.