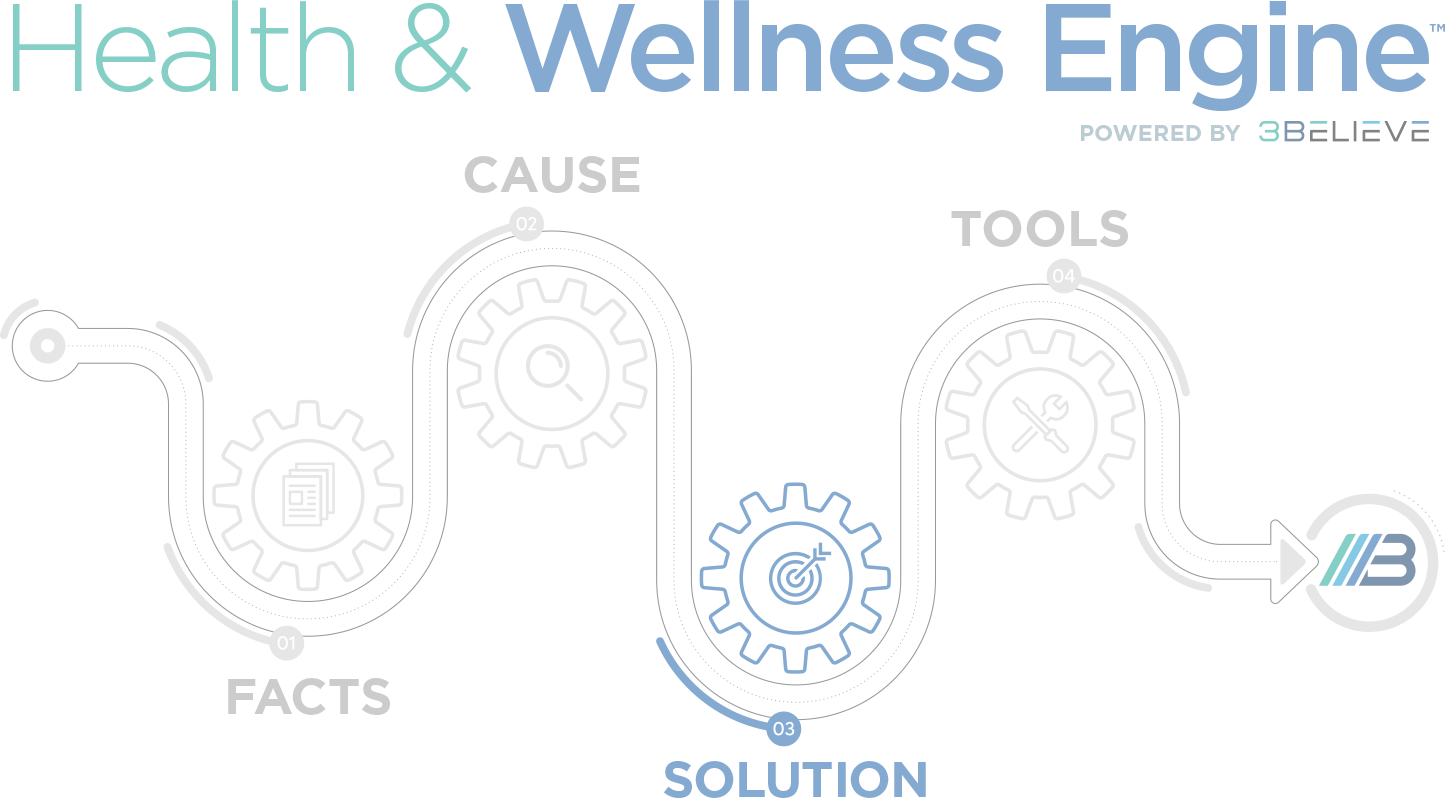 The Solution
Use the FPC Ratio™ in your daily
food intake. 3Believe products can be a
huge help in getting your health back.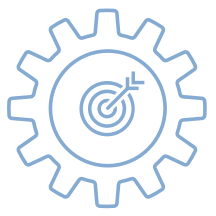 THE SOLUTION:
Eat foods In the RIGHT FPC Ratio and you will be healthy & lean, and avoid the
unwanted chronic diseases that follow a body with high levels of insulin.
That means eat foods with the correct ratio of Fats, Protein and Carbohydrates.
3Believe's Diet Program and low-carb, fat-free SmartRatio™ Foods can help you do that!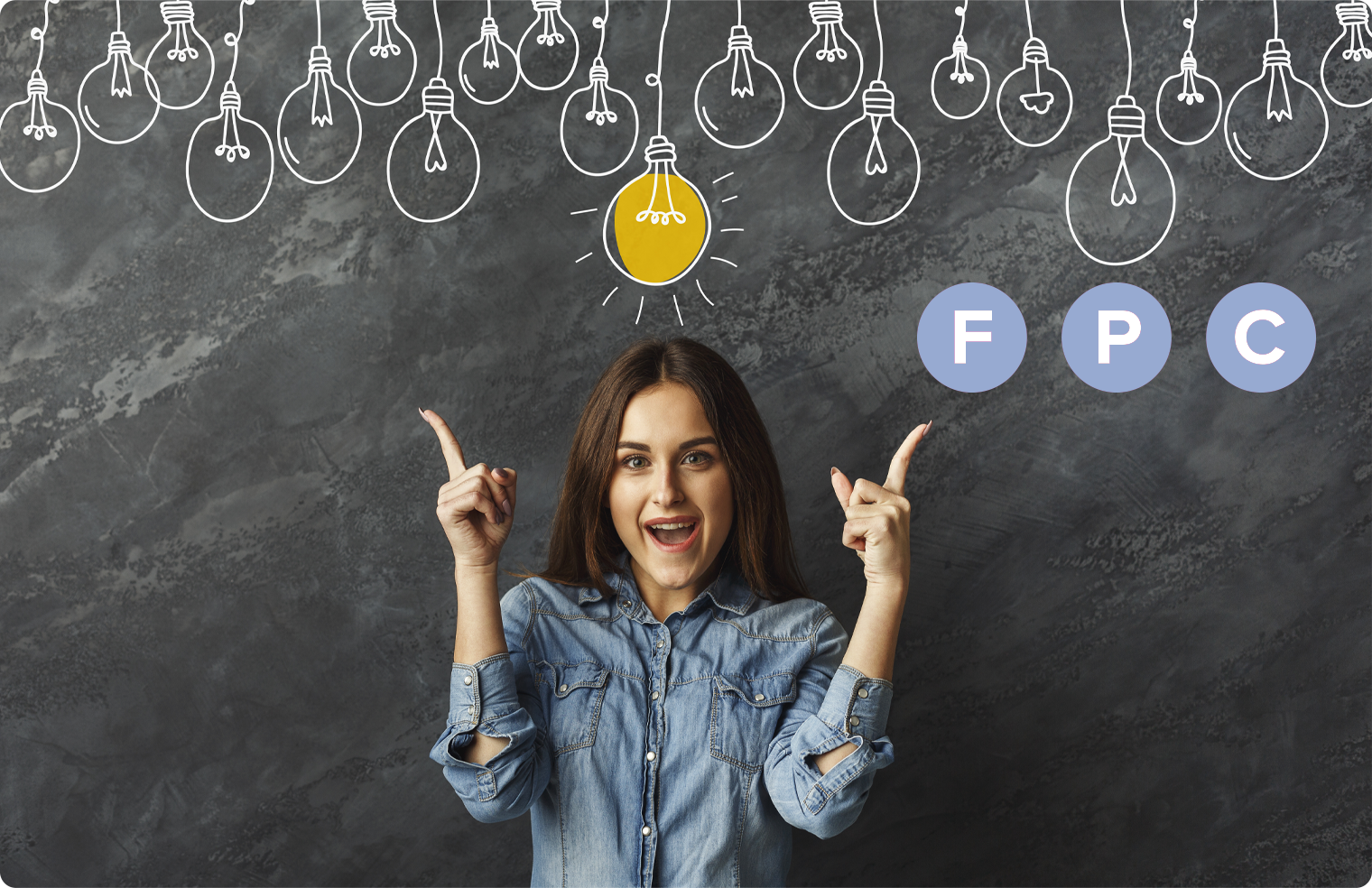 What Should My Personal FPC Ratio Be?
1. CONTROL YOUR INSULIN LEVELS
LIMIT CARBS TO 20–110 GRAMS A DAY*
2. EAT MODERATE LEVELS OF PROTEIN
INCREASE AS YOU GET OLDER. 95–135 GRAMS A DAY*
3. BUILD YOUR DIET ON HEALTHY FATS
LIMIT YOUR OMEGA 6's. TOTAL FAT: 118–170 GRAMS A DAY*
*Based on a 2,000-calorie diet
FPC Ratio controls the master hormones, which in turn control your level of health.
The ratio of Fat, Protein, and Carbs you choose to eat triggers vital hormones that regulate and manage your chronic health Issues, such as insulin resistance, and will literally determine your level of health for the rest of your life. The only way to control these powerful hormones is to control the ratio of fat, protein and carbs (FPC Ratio).
Change Your FPC Ratio. Change Your Health!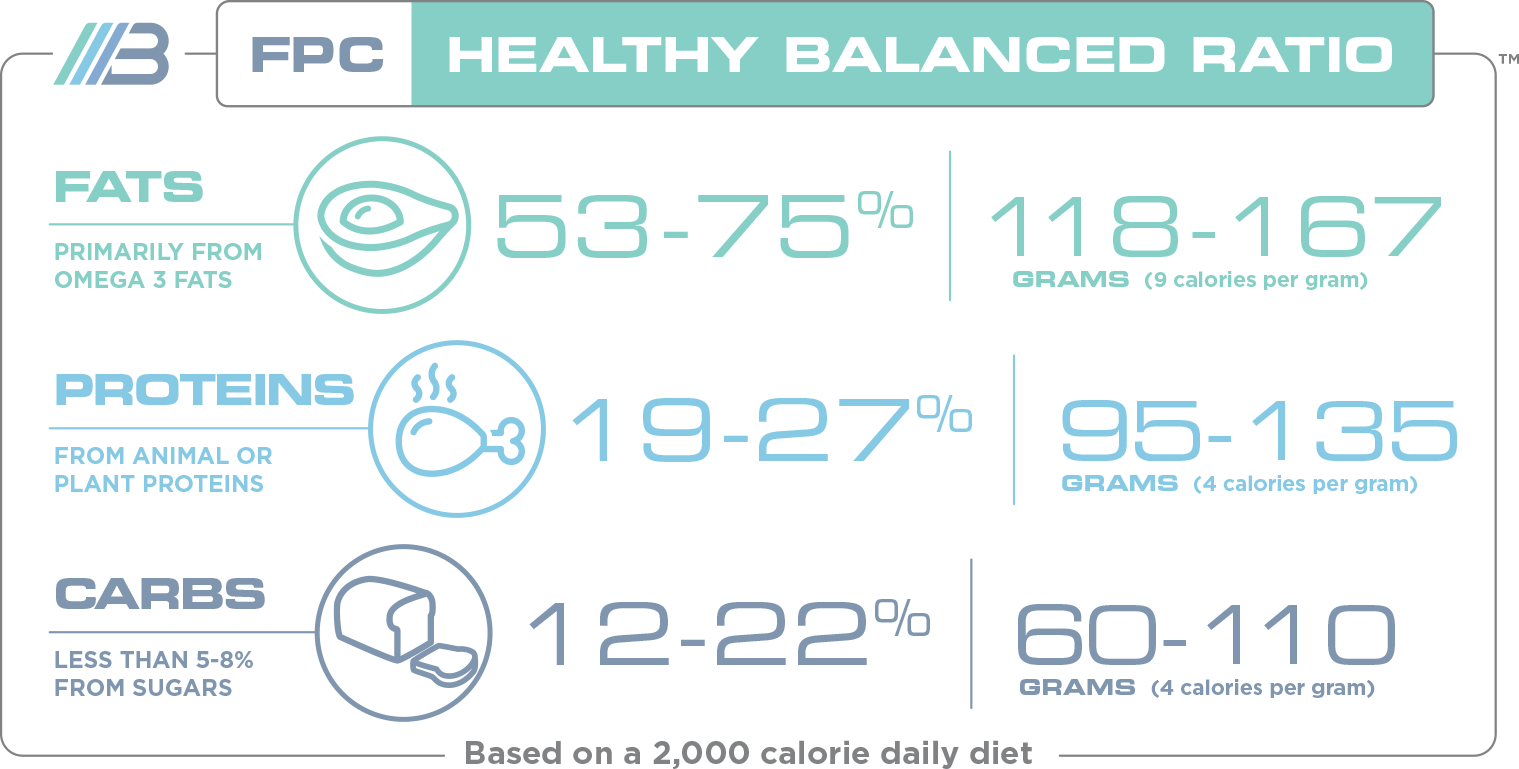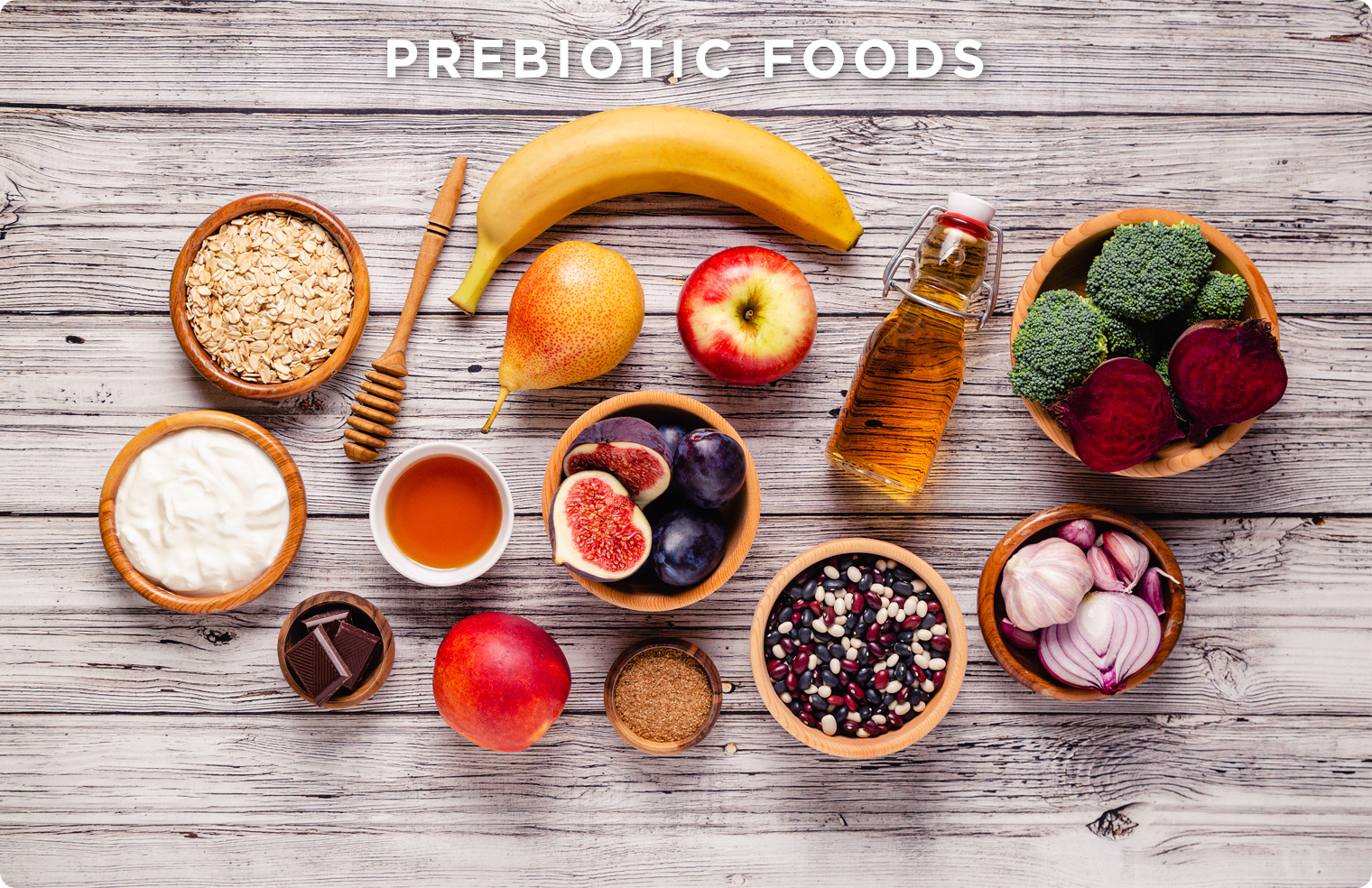 The Needed Carbohydrate
Limited carbs doesn't mean no carbs. Evidence shows that our healthy ancestors ate 100-135 grams of soluble fiber daily. People today are lucky to get 5-10 grams. Prebiotic is another name for this type of fiber.
For a healthy gut, digestive system and overall health you need this fiber to feed your microbiome. Your gut bacteria should be diverse and populated with healthy bacteria. the correct ratio of Fats, Proteins and Carbohydrates (FPC) and you're 80% there.
Many foods contain prebiotics. 3Believe's CMR SmartShake contains the correct amount of prebiotics AND probiotics to help promote a healthy gut.
We Make it Easy!
No matter your age, if you're male or female, it doesn't matter what diet you follow—even if you're a professional athlete or a weekend warrior—at the center of your program is food, and we have you covered.
3Believe gives you 3 easy control categories that give you the power to control what you WANT and what your body NEEDS.

How The 3Believe Control System Is Your Solution: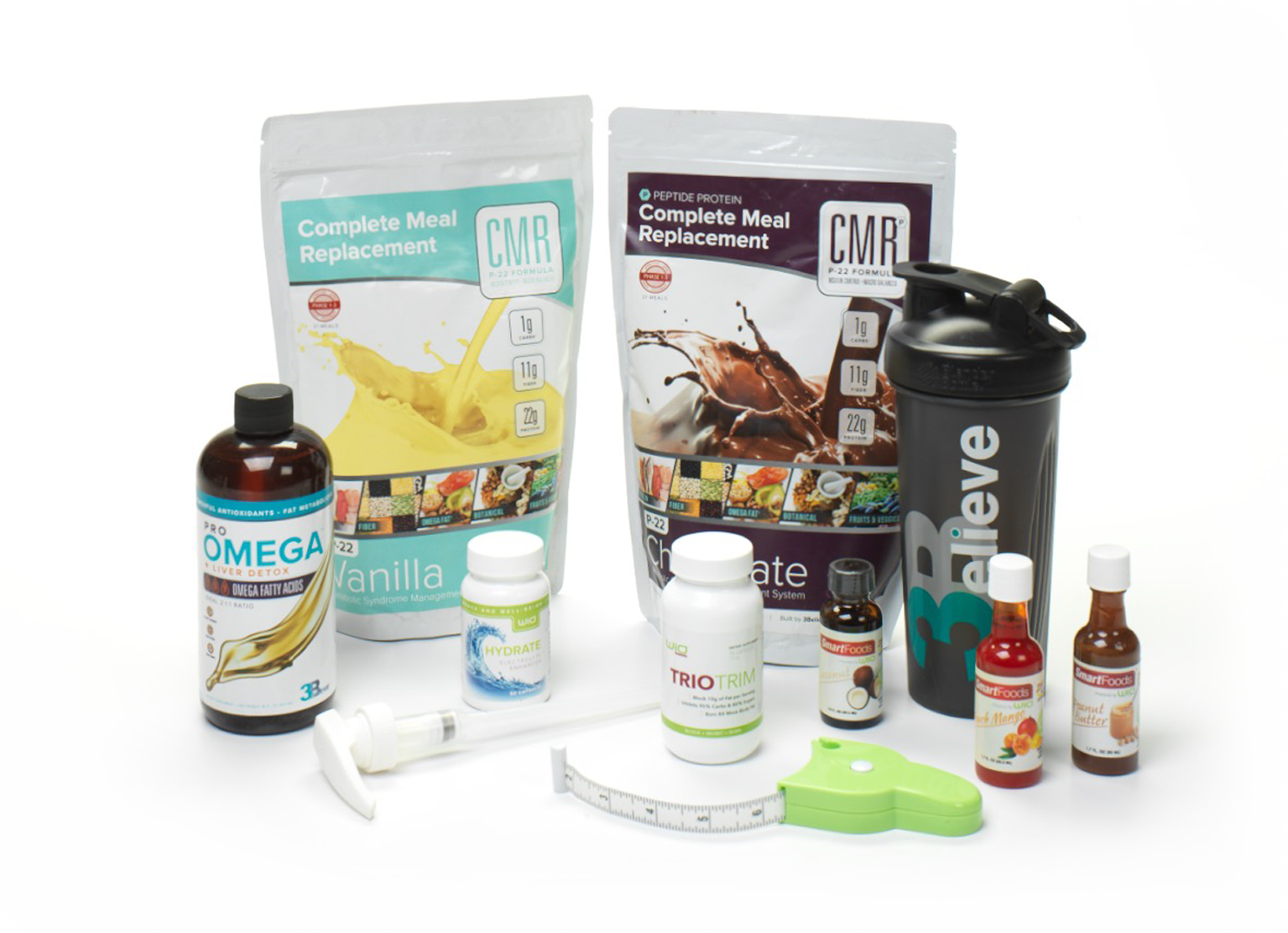 AT-HOME PERSONALIZED PLAN /
MEAL REPLACEMENT PROTOCOL (CMR)
All of us want expert advice of what is best to eat to achieve the body and health that we want. 3Believe's CMR is ready to meet your needs for lowering your Insulin levels with controlling your carbs to less than 20 grams a day. Designed for the person that wants to tackle their chronic Issues fast and make the 3Believe eating plan your last diet.
The latest research is formulated into a Phase 1-4 personalized eating plan, eliminating the guesswork of what you should be doing. Complete with ProOmega Oil 3-6-9 + Liver Detox, 3Believe Hydrate Electrolyte Enhancer, and 3Believe SmartExtracts for that fun and healthy kick of flavor in your CMR!

3Believe SmartRatio™ Products
Our SmartRatio™ product line makes it deliciously easy to stay on course when you want a snack or don't feel like cooking, with our ready-to-eat foods that are Smart enough to be Fat, Protein, and Carb (FPC) ratio-balanced, but still clever enough to taste like you expect... delicious!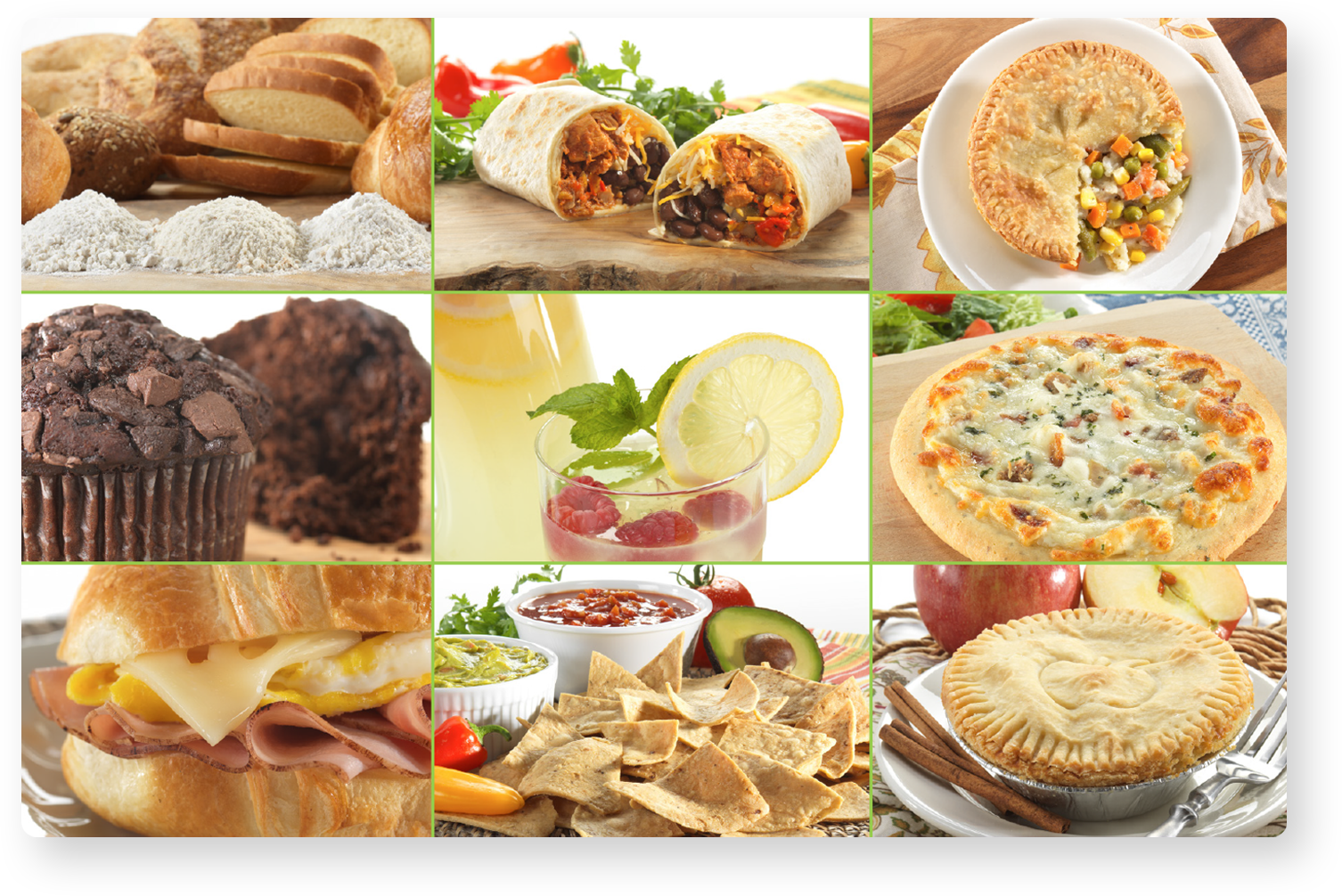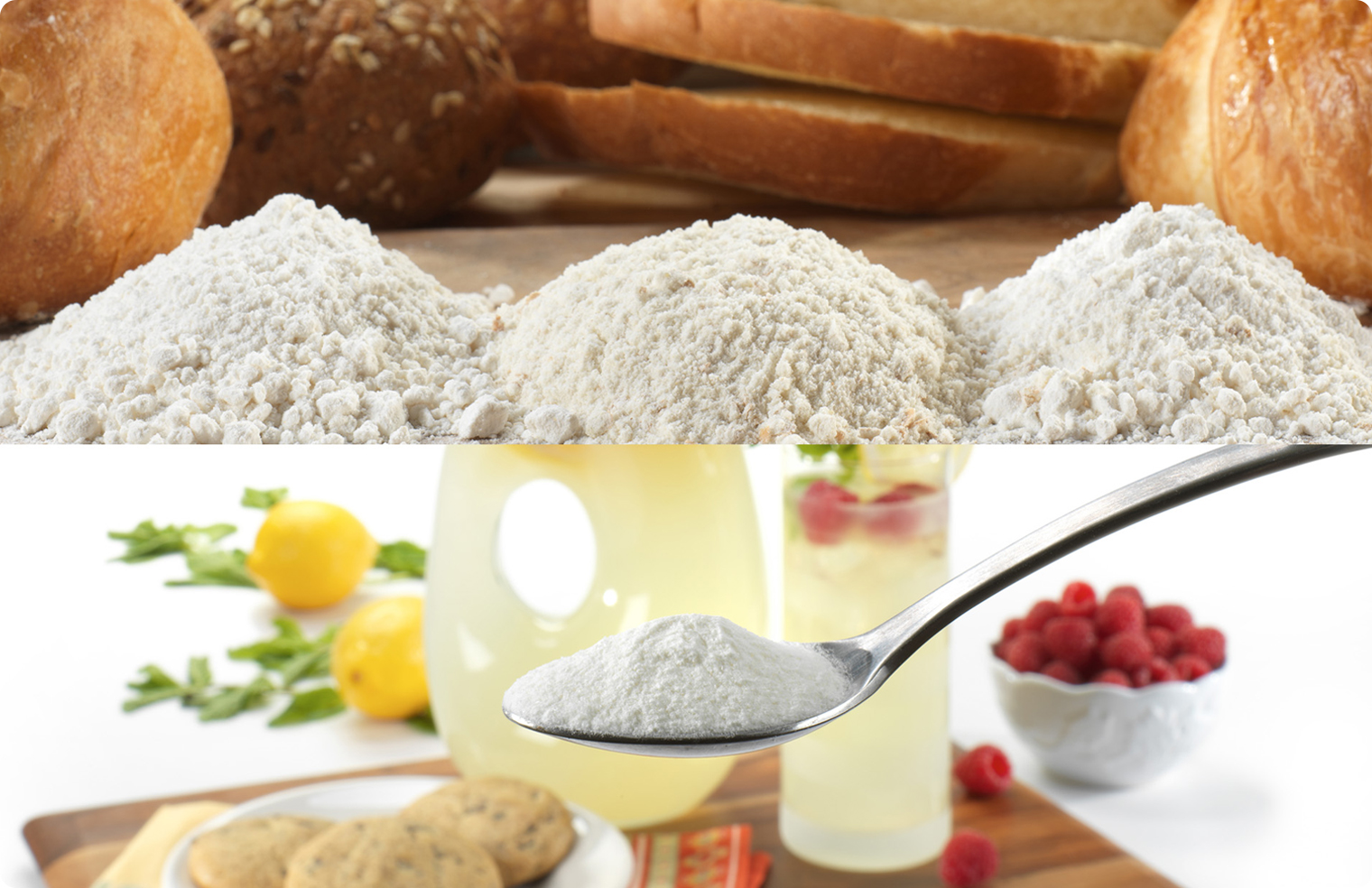 Do it Yourself
Control At Home: Low Carb Flours / Zero Calorie Sweetener
You have your favorite family recipes that you make at home. Often those favorites do not fit into the perfect FPC ratio. With FPC Control III they now can. We have specially formulated kitchen ingredients that give you the power to control the amount of carbs and fats that your body will absorb. Never before, have you had the power to control the FPC Ratio of your favorite recipes.
What is Digestibility Corrected?
3Believe uses all-natural plant-based ingredients in our SmartRatio™ products that function as carb-inhibitors and fat-blockers so that the body simply does not absorb the carbs and fats. "Digestibility Corrected" measures how much the body may digest of carbohydrates or fats.
The FDA adopted this term into the Code of Federal Regulations in 1993. Labels with this symbol indicate that not all carbs and fats may be digested. The bottom line is: if the body can't digest it and deliver
it to the cells (because of the carb-inhibitors and fat-blockers) it is of no use to the human body and is eliminated through waste.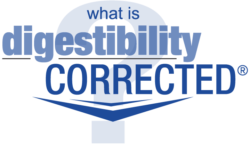 a