3Believe's Diet Protocol will not only help you lose
weight, but can help improve your gut health, help to
reduce chronic symptoms, and help you achieve
better habits and better overall health.
Bottom Line:
If you want to:
Lose fat

Build muscle

Increase sports performance

Eliminate medications

Feel better and improve your health
then the 3Believe Diet Complete Meal Replacement (CMR) is for YOU!
Get to know your CMR
Chocolate & Vanilla as base flavors: With the help of our flavored extracts you can create hundreds of delicious flavor combinations.
Digestive enzymes
Prebiotics & probiotics
Over 32 lbs. of whole foods and vitamins/minerals equivalent in each serving!
Available in 3 different protein strength amounts depending on your need (22g, 6g, and 3g per serving)
Designed to provide your body with everything it needs for optimal health and the proper balance of macro and micronutrients (when used with 3Believe Pro Omega Oil and water)
Can help correct physiological dysfunctions associated with Metabolic Syndrome (MSx).
Easy to start. Easy to follow. Easy to succeed!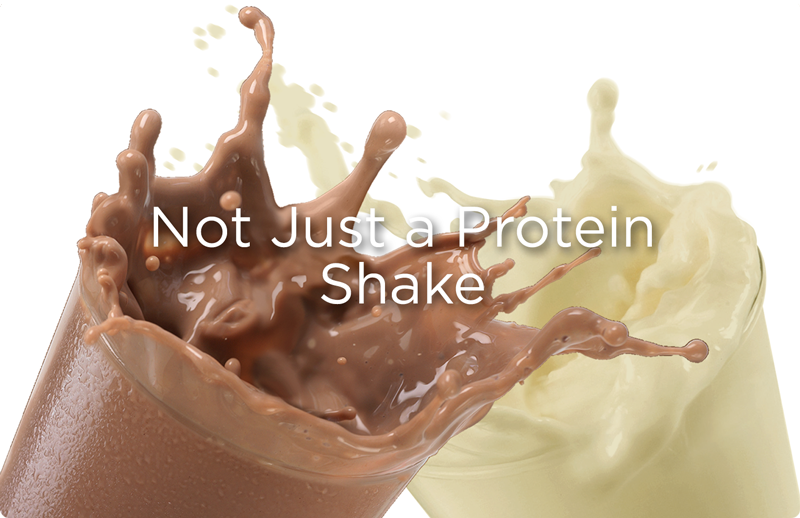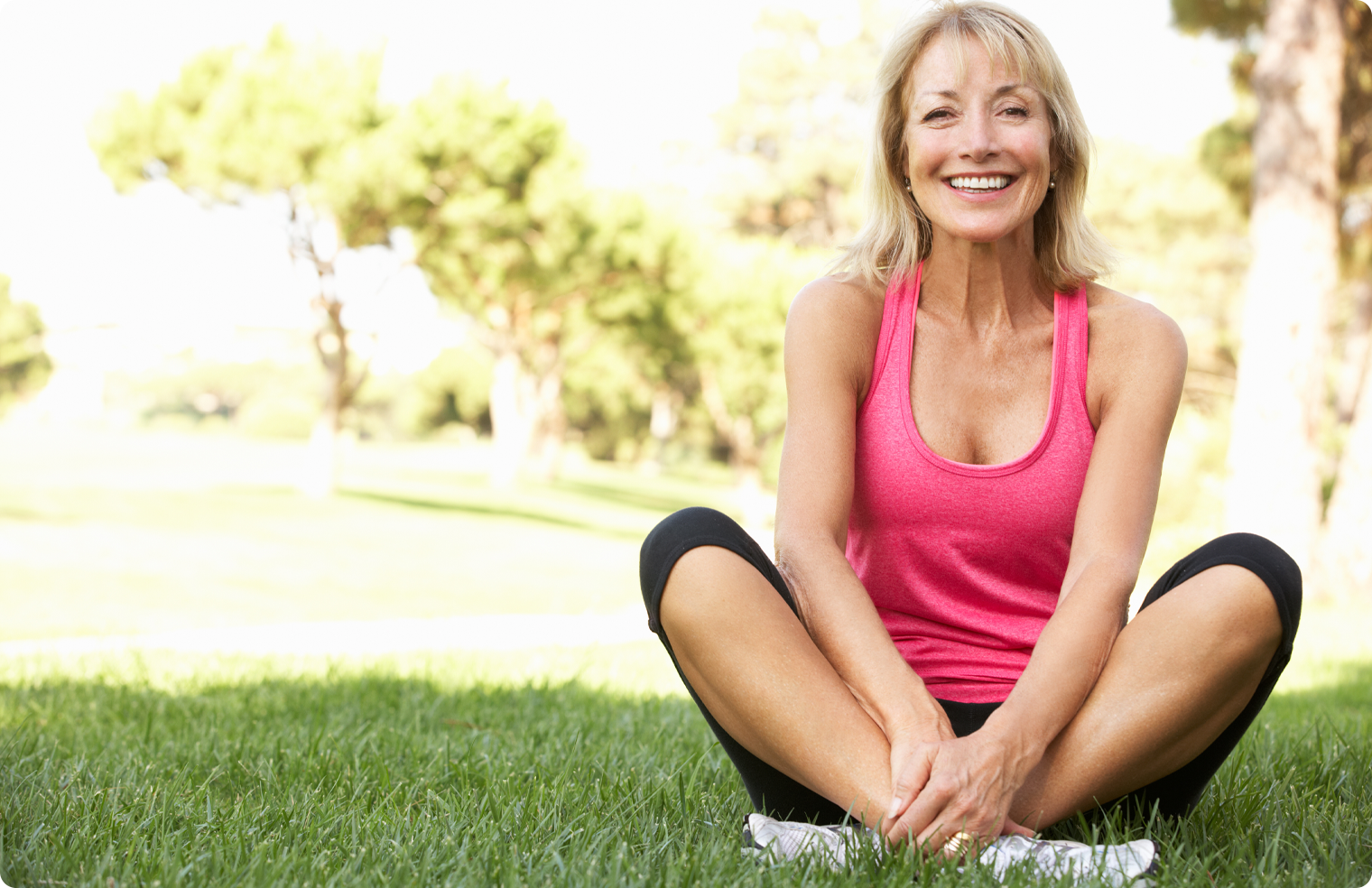 Common Results From
People Just Like You:

5.2 lbs. lost
in the first week… WOW, right?

12 inches lost
in the first 30 days…Drop a pant size or two!

66% improvement
in overall health the first month… Here comes that awesome feeling again!

82% eliminate or reduce medications
the first 60 days…say goodbye to the pharmacy!

100% report feeling better
and overall well being
Use this 4-Phase
Daily Meal Schedule
The 3Believe Complete Meal Replacement is divided into 4 phases, each with its own daily meal schedule carefully designed to help you achieve optimum results.
We have created these guide sheets to help you along the way.
Download Phase 1-4 PDFs now.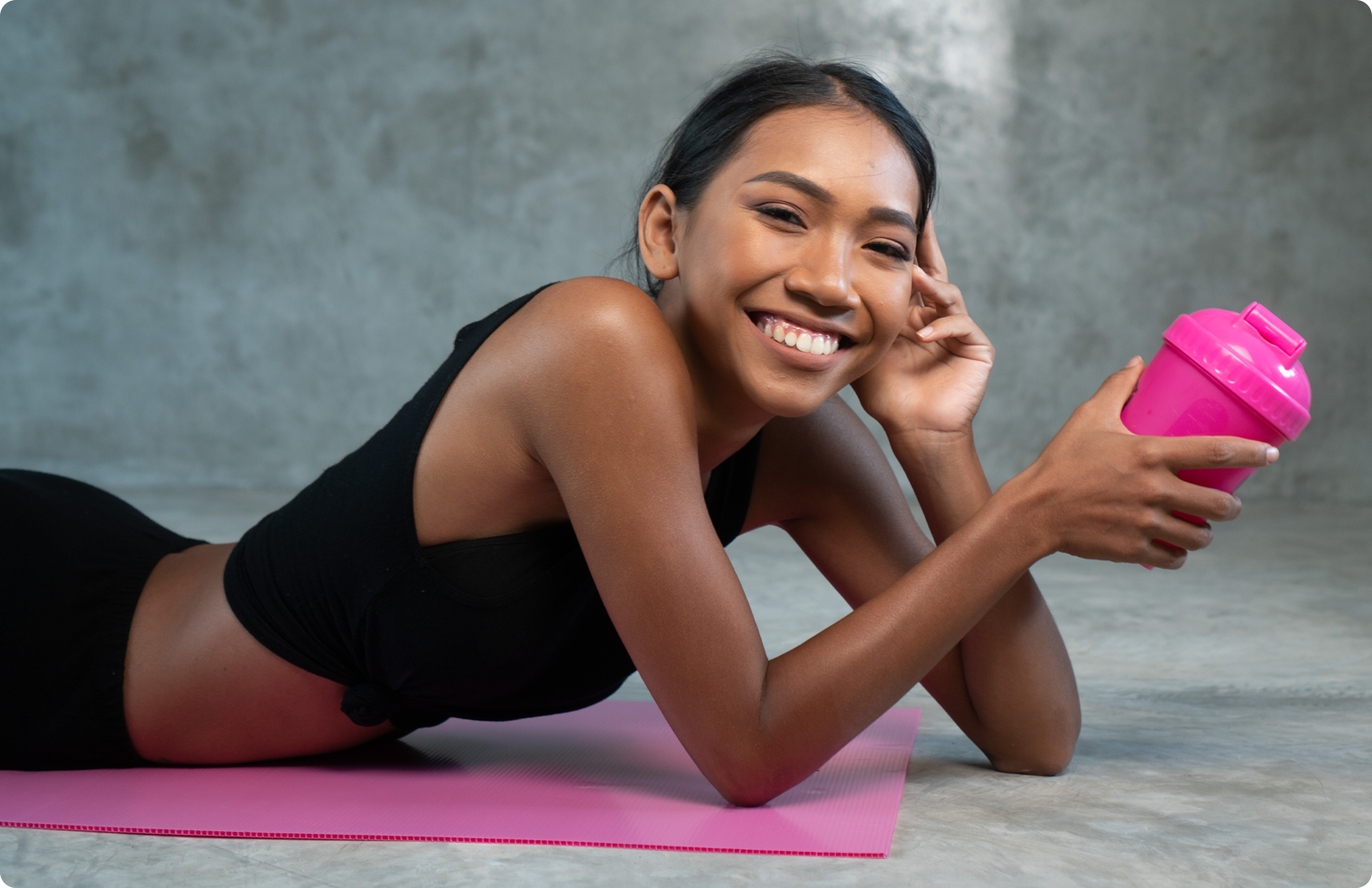 3 SHAKES A DAY
1 SELF-PREPARED MEAL
CARB INTAKE = 20 GRAMS OR LESS
CELLS BEGIN TO REPAIR
NUTRIENTS MORE EFFECTIVELY ABSORBED
START FEELING BETTER IN JUST DAYS
HEALTHY EATING LIFESTYLE
2 SHAKES A DAY
2 SELF-PREPARED MEALS A DAY
CARB INTAKE = 50 GRAMS OR LESS
ADD OUR DELICIOUS KETO SmartRatio™ PRODUCTS
Foods TO YOUR LIFESTYLE
THE MOST IMPORTANT PHASE!
SOLIDIFY CHANGES MADE IN PHASES 1 & 2
1 SHAKE A DAY
3 SELF-PREPARED MEALS A DAY
CARB INTAKE = 100 GRAMS OR LESS
CONTINUE TO ENJOY OUR DELICIOUS KETO SmartRatio™ PRODUCTS
MAINTAIN A GREAT LEVEL OF HEALTH FOR LIFE
1 SHAKE A DAY
3 SELF-PREPARED MEALS A DAY
1 "CHEAT DAY" EVERY WEEK
CARB INTAKE = 150 GRAMS OR LESS
THERE IS NO FOOD ON THE "I CAN'T EAT LIST"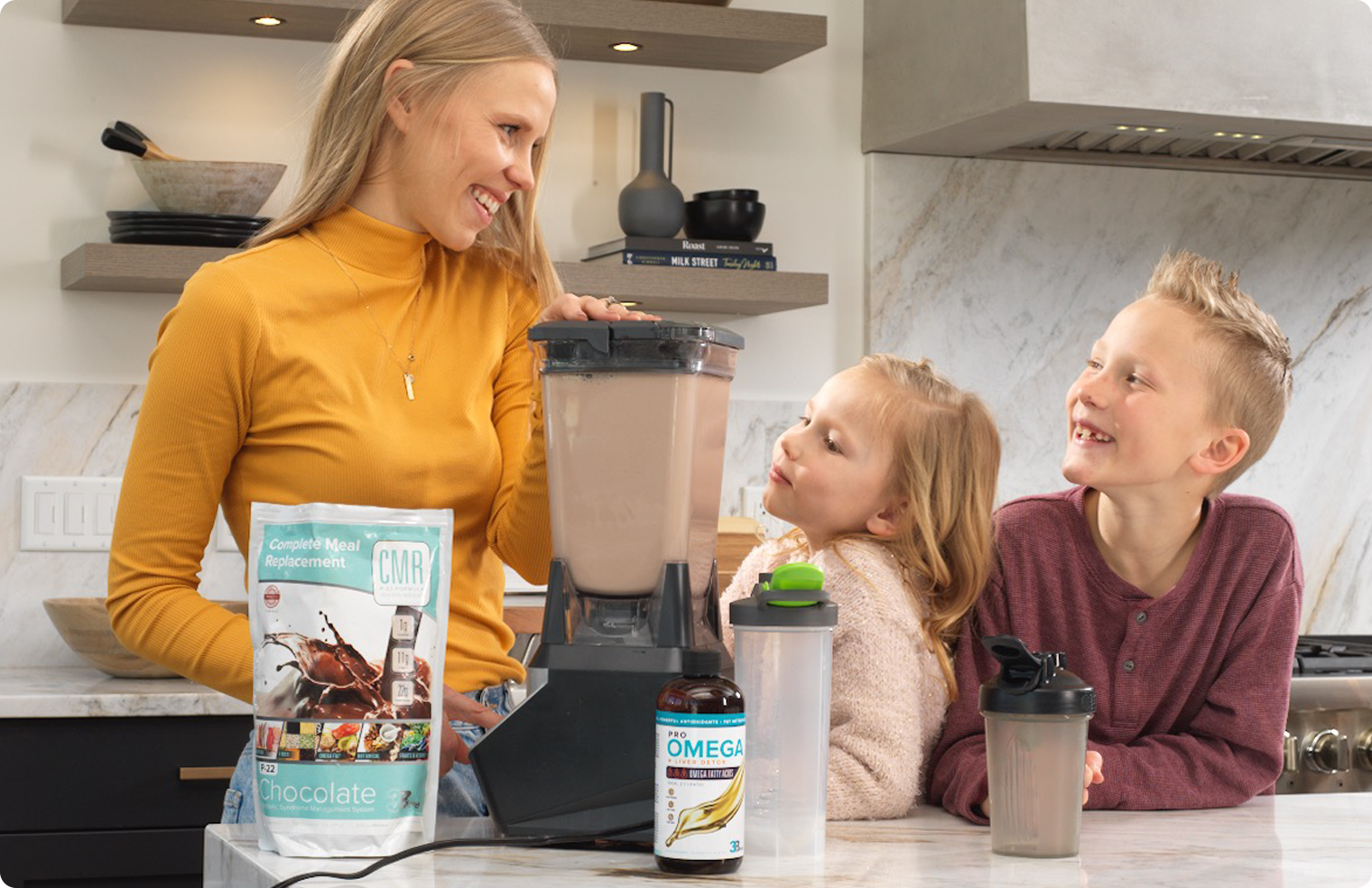 All CMRs are NOT Created Equal!
Compare How Awesome Our Formula Is
We offer nothing but the best!
| | |
| --- | --- |
| • 100% All Natural | • Gluten Free |
| • 98% Digestive Protein | • Non GMO |
| • Whole Food Vitamins | • Low Carb |
| • Whole Food Minerals | • Probiotics |
| • Complete Amino Acid Profile | • Prebiotics |
| • Digestive Enzymes | • No Preservatives |
| • 12g of Fiber per serving | |
| • 100% Natural Sweeteners | |
| • No Antibodies | |
| • No Hormones | |
3Believe's Complete Meal
Replacement Protocol CAN and WILL Help
| | |
| --- | --- |
| INCREASE | DECREASE |
| • Energy | • Irritability |
| • Vitality | • Forgetfulness |
| • Mental Clarity | • Fatigue |
| • Digestive Ability | • Hot Flashes |
| • Sleep | • Body Aches |
| • Concentration | |
| • Feelings of Well-Being | |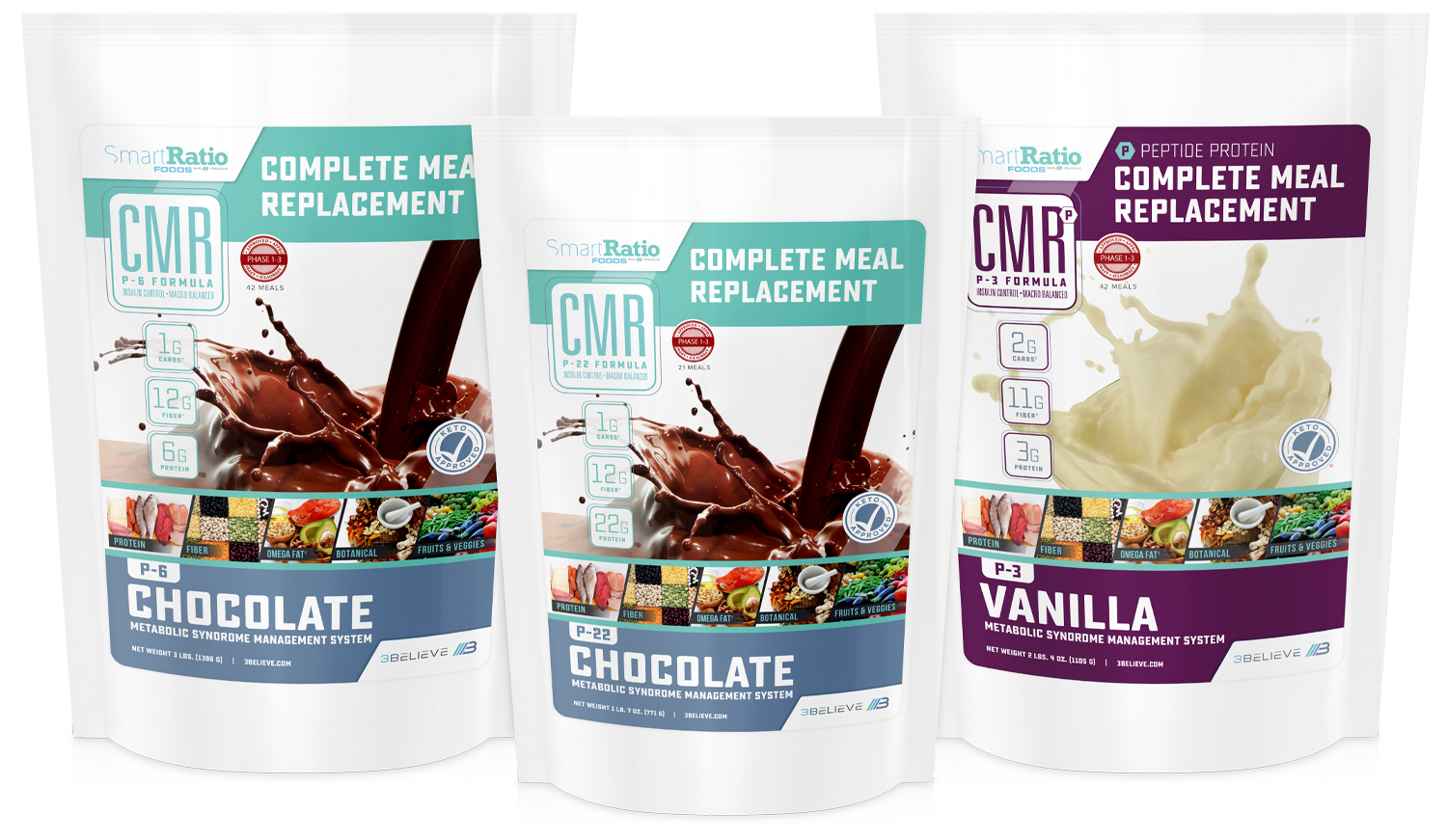 3Believe SmartRatio™
Products are part of the

What is the 3Believe
Eating Lifestyle?
It is eating with a mindful focus on the ratio of your
Fats, Protein and Carbohydrates (FPC Ratio).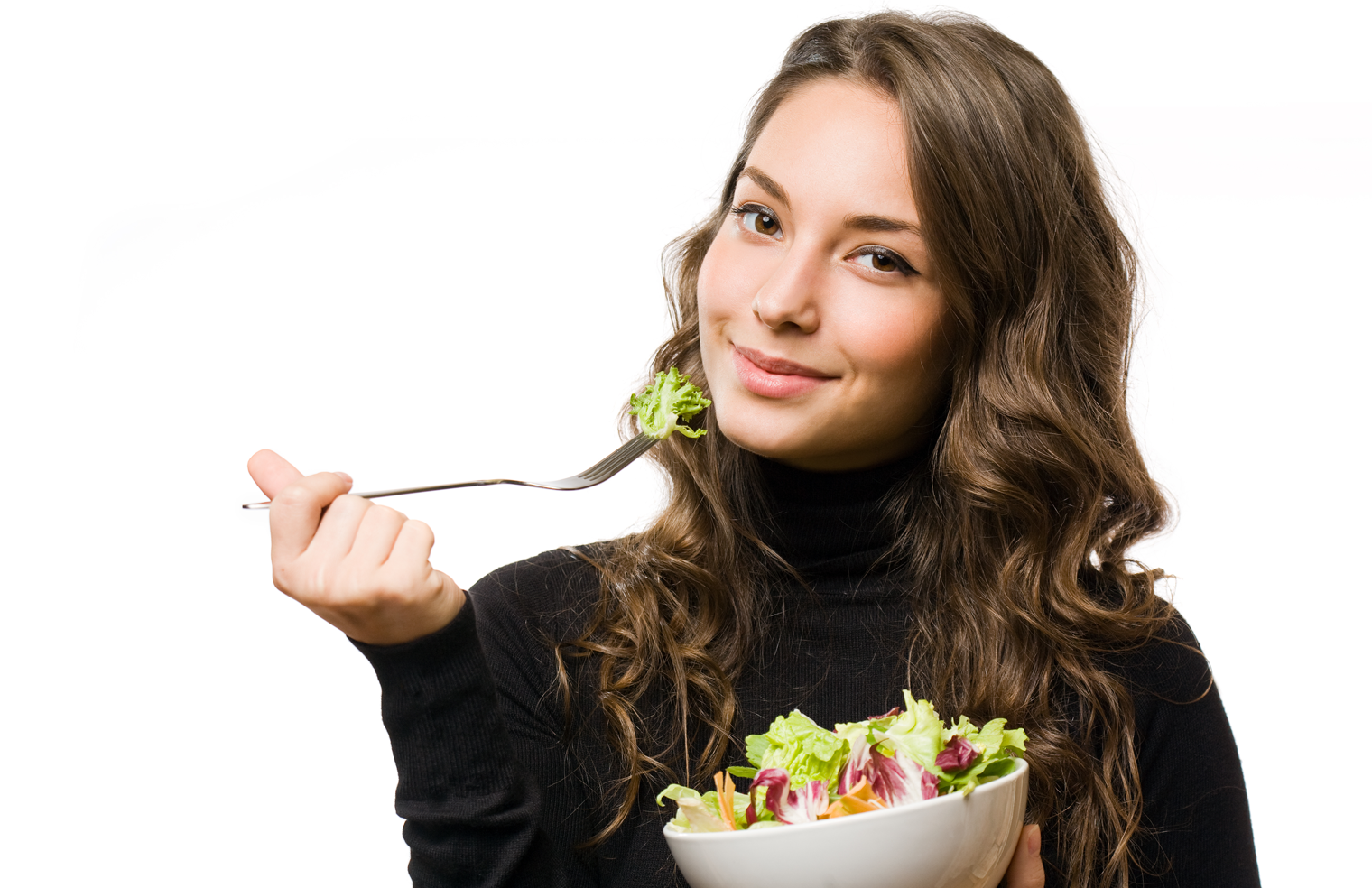 The Solution = foods eaten in
the RIGHT FPC Ratio
1. CONTROL YOUR INSULIN LEVELS
LIMIT CARBS TO 20–110 GRAMS A DAY*
2. EAT MODERATE LEVELS OF PROTEIN
INCREASE AS YOU GET OLDER. 95–135 GRAMS A DAY*
3. BUILD YOUR DIET ON HEALTHY FATS
LIMIT YOUR OMEGA 6's. TOTAL FAT: 118–170 GRAMS A DAY*
*Based on a 2,000-calorie diet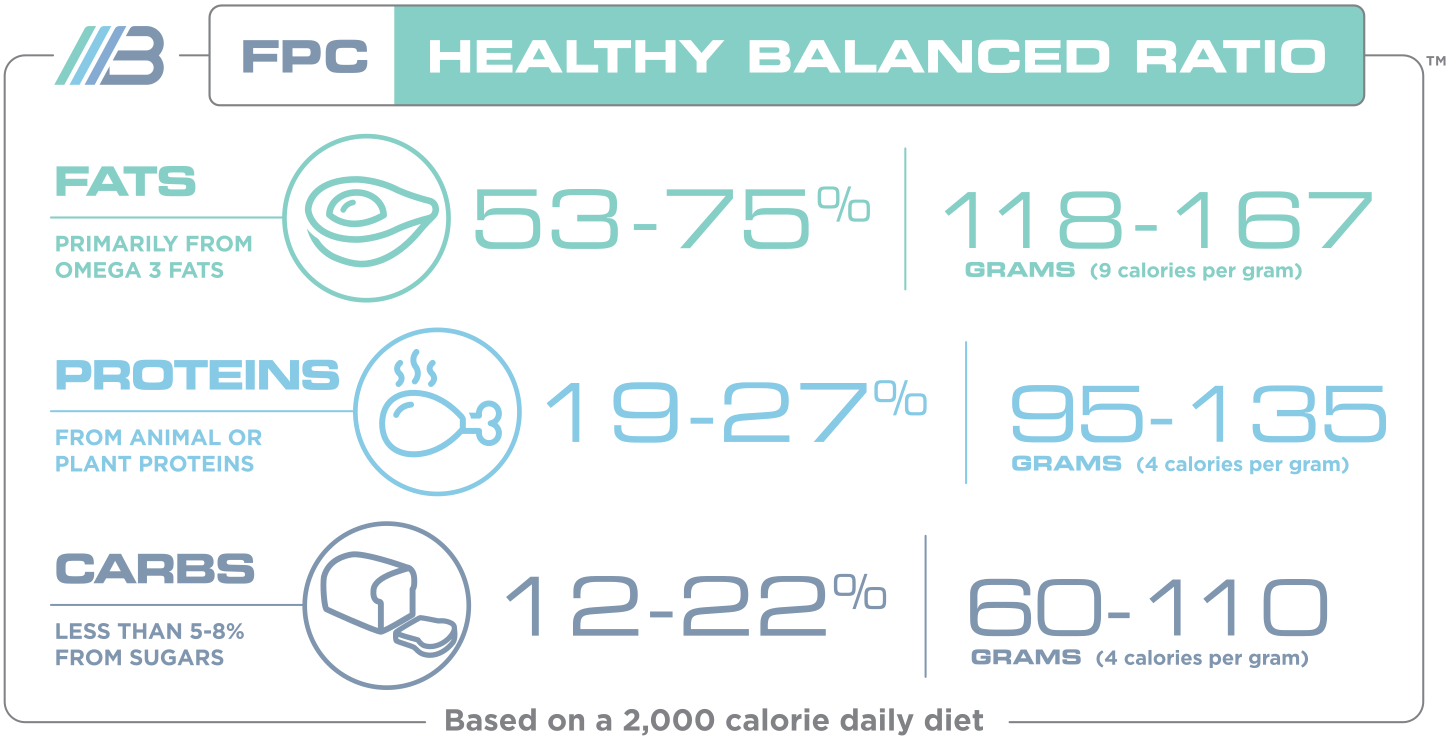 Our philosophy is: "Eat what you want*—
just balance your FPC Ratio."
*All-natural foods recommended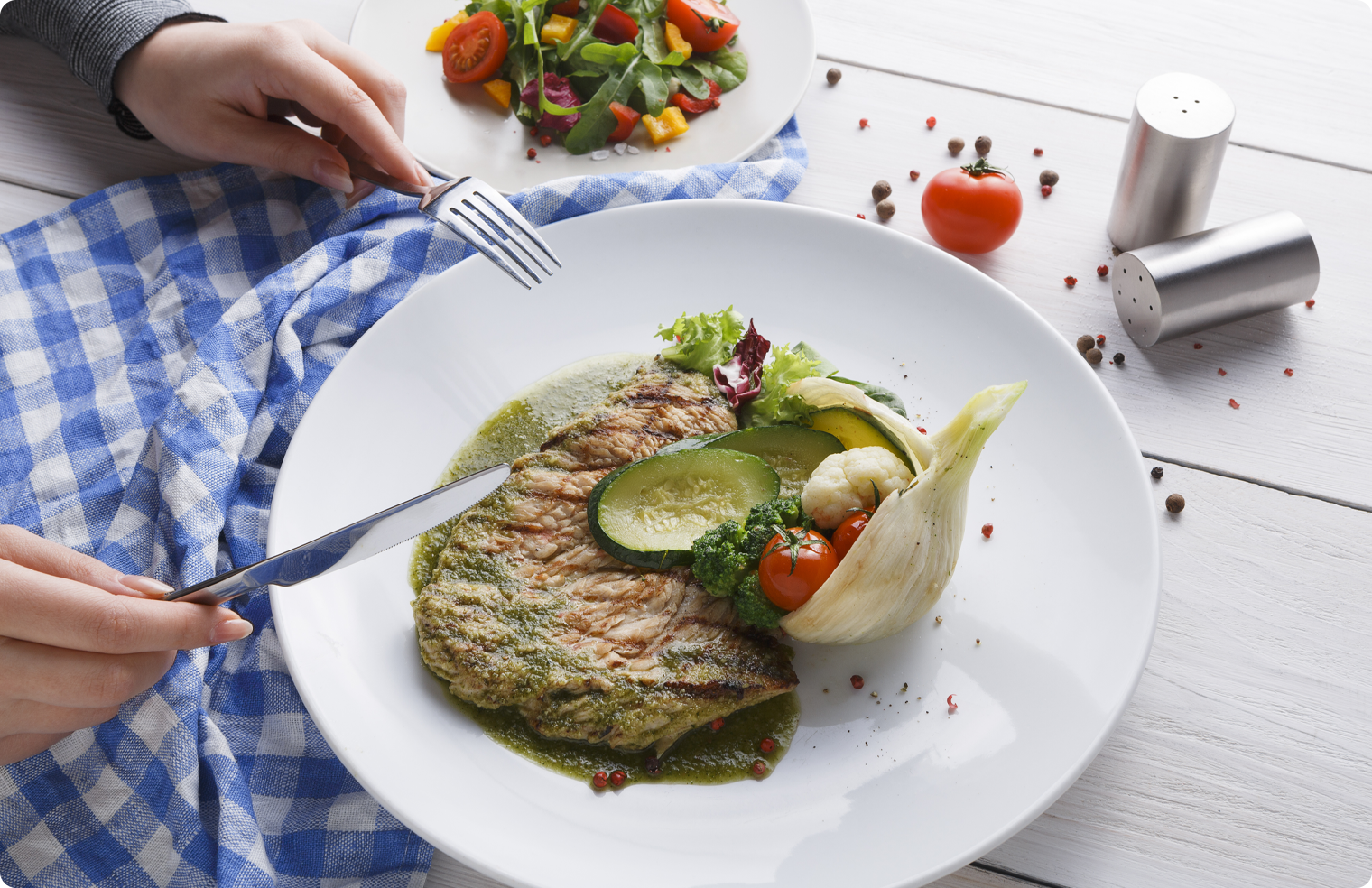 We now know that chronic disease
is caused by the foods eaten in the
wrong FPC Ratio.

FACT:
Hours in the gym or miles of running won't overcome a macro-eating imbalance in your FPC Ratio. Exercise is important but working out can't outrun an unhealthy diet.
FPC Ratio controls the master hormones, which in turn control your level of health.
The ratio of Fat, Protein, and Carbs you choose to eat triggers vital hormones that regulate and manage your chronic health Issues, such as insulin resistance, and will literally determine your level of health for the rest of your life. The only way to control these powerful hormones is to control the ratio of fat, protein and carbs (FPC Ratio).
Change Your FPC Ratio. Change Your Health!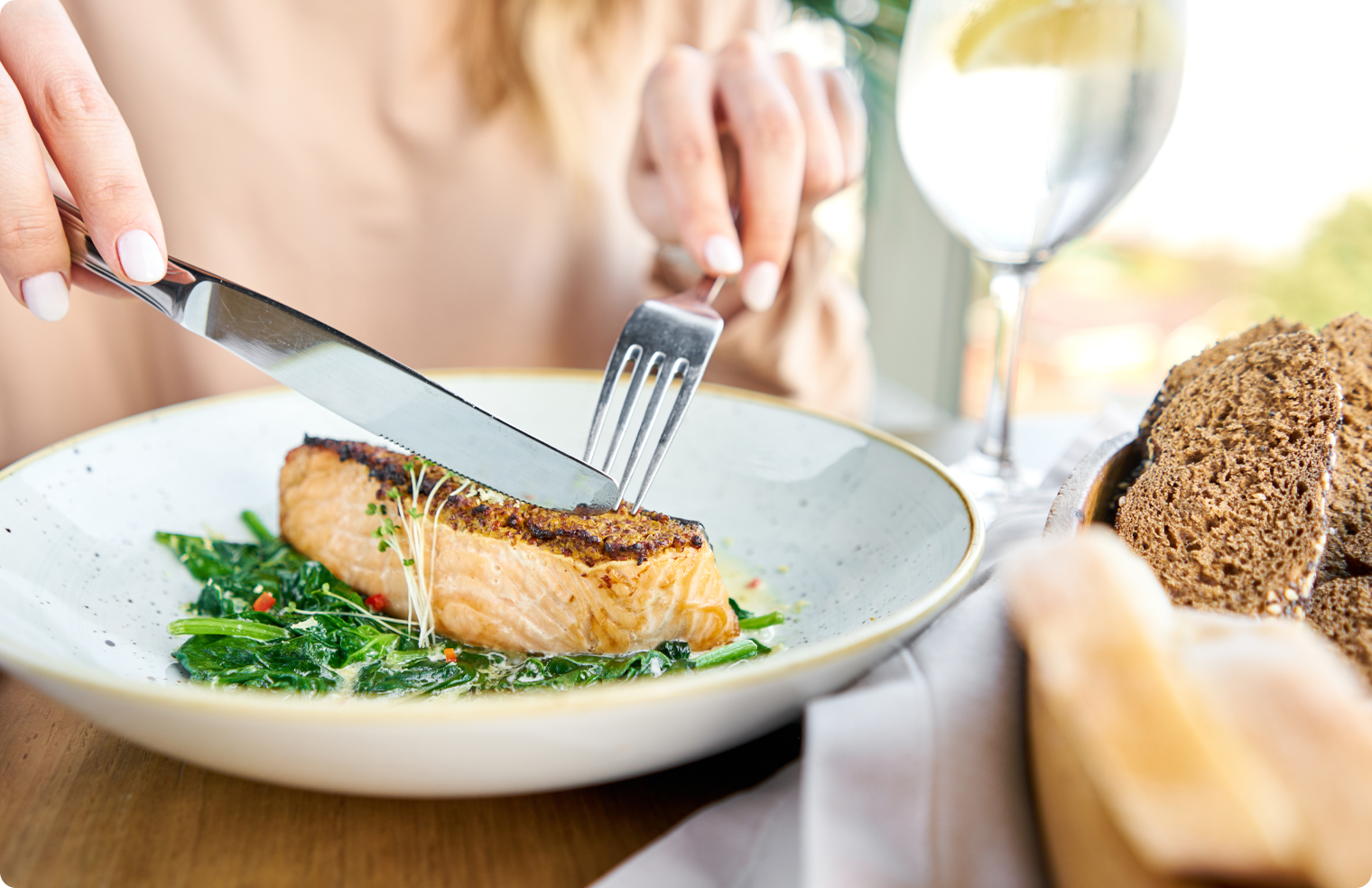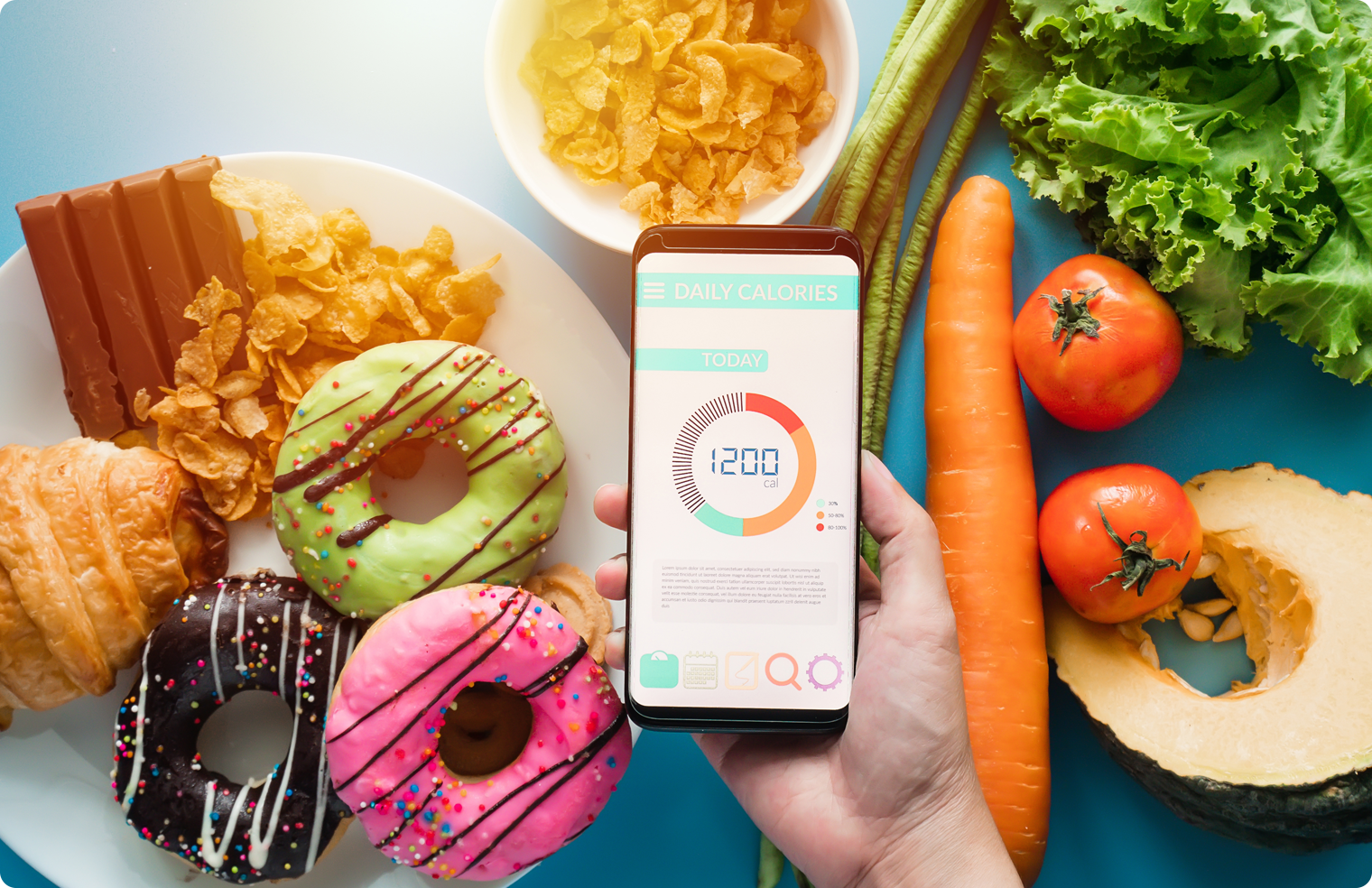 Calories Don't Matter
Each macronutrient can be a part of a healthy diet, but too much of a good thing can harm you, and the biggest danger isn't what you probably think.
It's definitely not how many calories you're eating. Truth is, just about any food can fit into a healthy lifestyle. The research is proving that it all comes down to your food choice fitting into the right FPC Ratio.
We Make it Easy!
No matter your age, if you're male or female, it doesn't matter what diet you follow—even if you're a professional athlete or a weekend warrior—at the center of your program is food, and we have you covered.
3Believe gives you 3 easy control categories that give you the power to control what you WANT and what your body NEEDS.

How The 3Believe Control System Is Your Solution: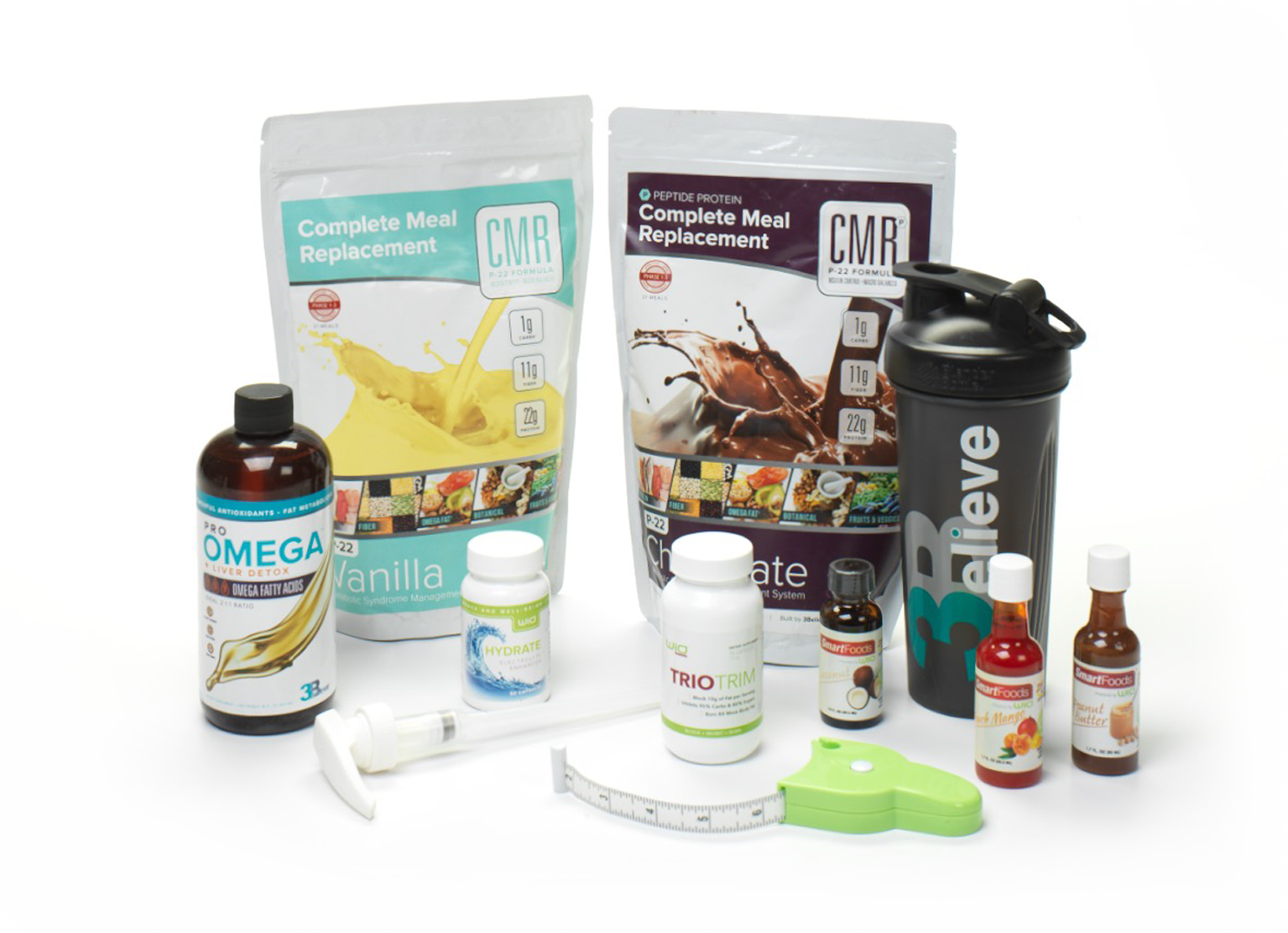 AT-HOME PERSONALIZED PLAN /
MEAL REPLACEMENT PROTOCOL (CMR)
All of us want expert advice of what is best to eat to achieve the body and health that we want. 3Believe's CMR is ready to meet your needs for lowering your Insulin levels with controlling your carbs to less than 20 grams a day. Designed for the person that wants to tackle their chronic Issues fast and make the 3Believe eating plan your last diet.
The latest research is formulated into a Phase 1-4 personalized eating plan, eliminating the guesswork of what you should be doing. Complete with ProOmega Oil 3-6-9 + Liver Detox, 3Believe Hydrate Electrolyte Enhancer, and 3Believe SmartExtracts for that fun and healthy kick of flavor in your CMR!

3Believe SmartRatio™ Products
Our SmartRatio™ product line makes it deliciously easy to stay on course when you want a snack or don't feel like cooking, with our ready-to-eat foods that are Smart enough to be Fat, Protein, and Carb (FPC) ratio-balanced, but still clever enough to taste like you expect... delicious!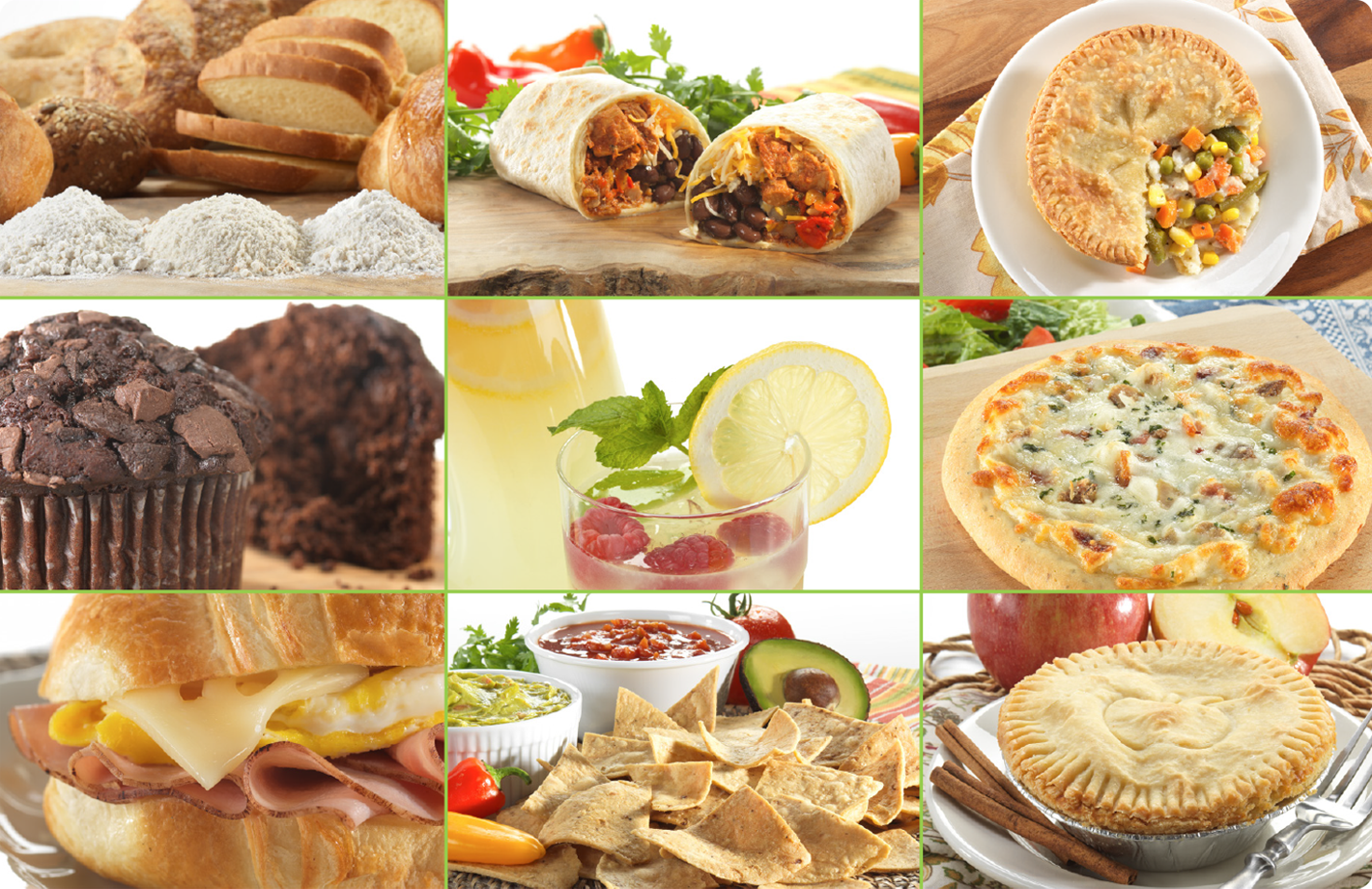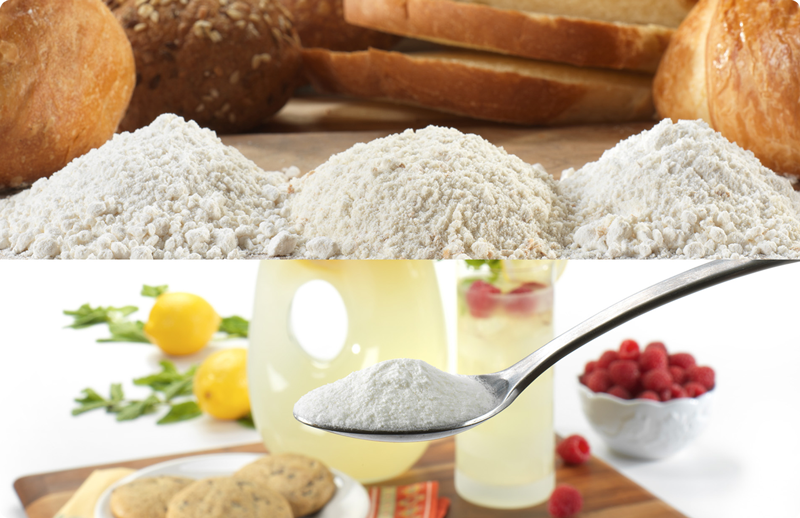 Do it Yourself
Control At Home: Low Carb Flours / Zero Calorie Sweetener
You have your favorite family recipes that you make at home. Often those favorites do not fit into the perfect FPC ratio. With FPC Control III they now can. We have specially formulated kitchen ingredients that give you the power to control the amount of carbs and fats that your body will absorb. Never before, have you had the power to control the FPC Ratio of your favorite recipes.
What is Digestibility Corrected?
3Believe uses all-natural plant-based ingredients in our SmartRatio™ products that function as carb-inhibitors and fat-blockers so that the body simply does not absorb the carbs and fats. "Digestibility Corrected" measures how much the body may digest of
carbohydrates or fats.
The FDA adopted this term into the Code of Federal Regulations in 1993. Labels with this symbol indicate that not all carbs and fats may be digested. The bottom line is: if the body can't digest it and deliver it to the cells (because of the carb-inhibitors and fat-blockers) it is of no use to the human body and is eliminated through waste.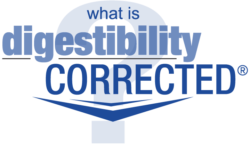 a